sterling silver snake charm bead bracelet, Pandora style. perfect for Trisha Wood hand made beads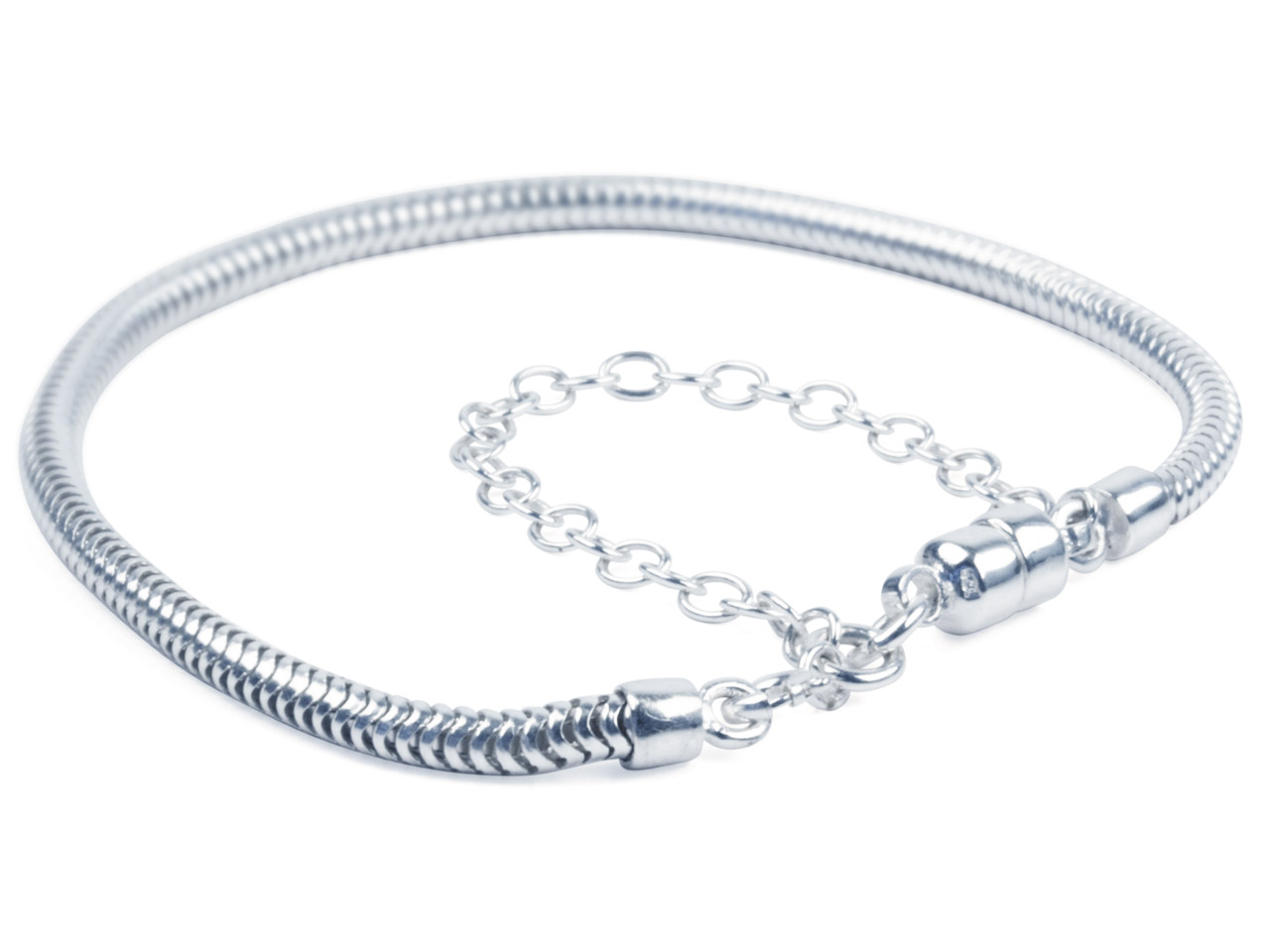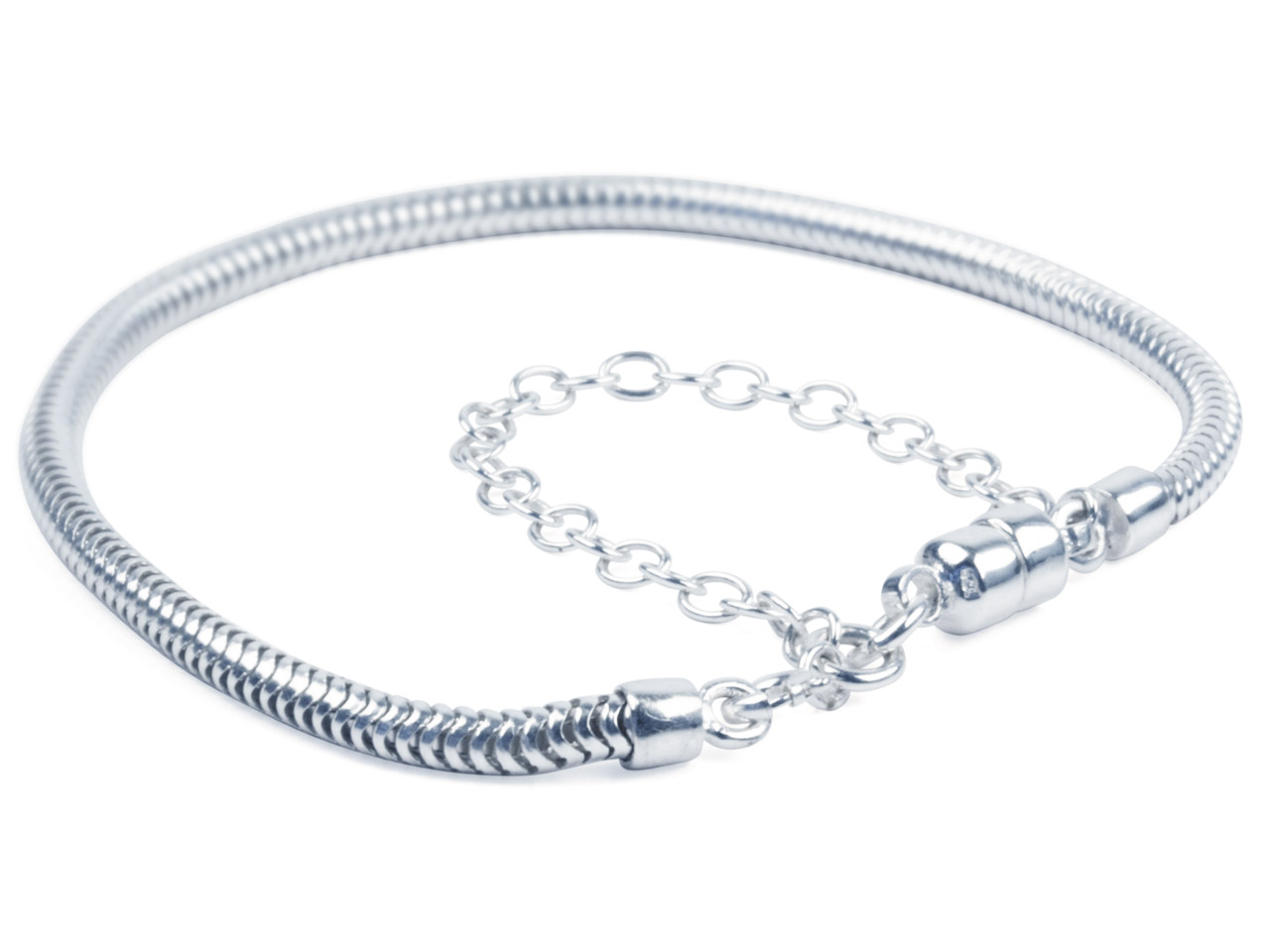 sterling silver snake charm bead bracelet, Pandora style. perfect for Trisha Wood hand made beads
This sterling silver snake charm bead bracelet is an ideal way to carry any sterling silver and Murano style glass beads. The bracelet also comes with a magnetic lock and safety chain making it easy to add or remove beads. Just perfect for Trisha Wood hand made beads.
Bracelet measure 7.5", 3mm diameter. Diameter 3mm
Ideal gift or keepsake, an all round year present or 'me' gift. UK P&P included in the price.